SEA Vision USA is going to attend Interphex tradeshow in New York from April 25 to 27. This edition of Interphex will be particularly felt for SEA Vision Group which, at Booth 2705, will present its AI-powered Automated Line Clearance software for the first time in the US, installed on a machineÔÇ»developed by Marchesini Group.
The AI-powered Automated Line Clearance – developed by SEA Vision Group together with ARGO Vision, one of the most important Italian companies for computer vision and machine learning – will be shown for the first time in the US, which together with that of the European Union is one of the most advanced markets in the world in terms of production cycle safety requirements. The union between technologies developed in Italy and their declination for the logic of the American market means that the one presented at Interphex is an extremely refined software, developed using Artificial Intelligence algorithms.
According to first-rate exponents of American entrepreneurship, 2023 will be the year in which AI will make its official entry into large-scale production cycles. SEA Vision USA is ready for this appointment, thanks to over 20 years of expertise in the artificial vision sector, today more than ever hand in hand with the very rapid evolutions linked to the development of AI in the production processes of American pharma market companies.
Everybody knows that the line clearance processes are crucial stages performed before production begins. The objective is to ensure that equipment andÔÇ»work areas are clean/free from anyÔÇ»residualÔÇ»materials or documents. However, these very important phases still require the manual intervention of operators to perform specific paper-based tasks and activities with consequent risks related to human error.ÔÇ»
The need for greater safety and smoother processes are the main driver of SEA Vision GroupÔÇÖs Smart Clearance technology. This brand-new solution – already launched at Achema on August 2022 – is driven by AI algorithms to automate the line clearance procedures while avoiding errors, reducing the time required, and boosting the OEE of production lines.ÔÇ» Part of the Industry 4.0 software suite yudoo, Smart Clearance Technology is capable of performing automatic and accurate inspection of the packaging line working areas using cameras and sensors.
These devices are all managed by innovative smart acquisition system powered by AI algorithms which analyse the inspected scenes in depth and in real time, immediately identifying any machine parts out of position, foreign objects, or products passing through the machine.ÔÇ»The result is that clearing and cleaning phases are digitized, and at the same time the checking phase is automated.
SEA Vision at Interphex: Booth 2705
Source: SEA Vision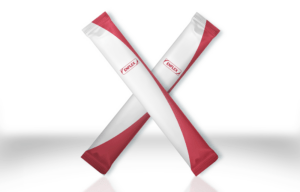 Not least, the Covid-19 pandemic has led many people to realise how important medicines that are quickly available and easy to handle can be. Especially if patients are expected to take the medicine without the presence of medical staff, a package with an appropriate design can be helpful.
Weiterlesen ┬╗