Packaging is always a haptic affair, but packaging companies are also increasingly looking at digital possibilities for marketing and sales. Packaging manufacturer Elif, for example, is now using interactive 3D communication for the B2B sector: in a new digital showroom, packaging is projected into space using AR technology and can be explored interactively by customers.
Elif is an internationally active packaging manufacturer with Turkish roots and has been part of Huhtamaki since 2021. At two locations in Istanbul and Cairo, the company manufactures flexible packaging for food, hygiene products, baby products and pet food, which is used by customers in over 50 countries. Sustainable and biodegradable packaging is a growing part of the product portfolio. With this and the reduction of its own resource consumption, the manufacturer wants to further reduce its ecological footprint. It was therefore in line with this sustainability strategy to rely more on digital channels for the marketing of its products.
Sustainability as part of marketing
The distribution channel in the packaging industry is still traditionally via direct contact. Sales staff prefer to use product samples, also in combination with brochures and catalogues, to convince potential customers. Especially in the B2C sector, more and more companies are competing in parallel for the attention of customers and suppliers – and have to respond with creative solutions in order to be remembered. In recent years, interactive 3D applications have increasingly supplemented the portfolio of technical possibilities – triggered by the widespread availability of smartphones, but also by the technical maturity of VR headsets.
Interactive 3D applications enable users to interact with objects in the digital world in the same way as with objects in the real world. Real-time rendering is at the heart of the technology. 3D models can be placed live in space and supplemented with additional information or even animations. Companies can, for example, visualise data more comprehensibly or even create entire brand experiences from 3D models by using and further developing construction data (CAD) for this purpose. This creates deceptively real digital twins of physical products – packaging, for example. Such interactive 3D applications can take many forms – from dynamic web-based experiences to fully immersive VR/AR/MR experiences, often grouped under the term XR (extended reality).
A technology with low barriers to entry
Inspired by these new possibilities, Elif's management decided to use the principle of interactive digital 3D communication for the B2B sector as well. "We were aware that the use of interactive 3D technologies is a step into unknown territory," emphasises Orçun Buldan, who is in charge of marketing and communication at Elif. "Nevertheless, the digital showroom shows that our industry can also use the opportunities of digitalisation – and create an additional experience compared to the haptic experience." The 3D application should be easy and attractive to use so that it can relieve and support the sales team – and inspire employees so that they actively integrate the tool into the customer approach.
Together with the development team of MRstudios, a specialist for embedding Interactive 3D applications in an industrial context, a suitable 3D application was developed that is easy to obtain and open, quickly leads to the desired product and provides all information at a glance. In order to make access to the required information as simple as possible, the choice fell on web-based Web AR technology. This does not require the installation of an app or any other precautions. Instead, the content can be displayed directly via the user's own browser in a user-friendly manner. The streamlined solution chosen now comprises the digital showroom with the four categories "Food & Beverage", "Home Care", "Personal Care" and "Pet Care". In each category, the different packages are placed true to scale. Users can quickly change the product category and select new products. If the application is used with a smartphone, the camera can even be used to freely place the product in the room and interactively explore it from all sides.
The solution can be easily further developed, updated and supplemented with new products on the digital shelf at any time. With a development time of only six months, the company says it has set the course for a sustainable customer approach that will enrich its own sales in the long term.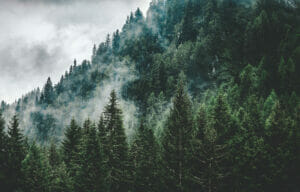 Often invisible and yet irreplaceable in many areas of the world of packaging: glue. The desire for more sustainability doesn't cast the same limelight on adhesives that it shines on packaging, which is far easier to notice for consumers. But here, too, much can be done to reduce carbon emissions and optimise production to be more circular.
Weiterlesen »