Times are anything but rosy. War in Europe, exploding energy prices, shortage of raw materials and high inflation. Against this background, the packaging industry met at Fachpack in Nuremberg – and was surprisingly optimistic. At the end, six packaging experts shared their impressions of the trade fair and their personal assessments of where the packaging industry is heading in these times in our packaging journal Live Talk.
Let's start with a summary that was heard from exhibitors and visitors alike after three days of the fair: the topic of sustainability is more present than ever before. People were no longer just talking about ideas, concepts and pilot projects, but were showing concrete solutions, some of which had already been implemented. Those who had suspected that due to the tense economic situation the big topic had been put on the back burner were obviously wrong. Many of the exhibitors have made the development of sustainable solutions their central theme. Like film specialist Südpack. "Circularity is the keyword. But today we are not only talking about packaging design, weight reduction and recyclable structures, but are also building business models together with customers, with which they can really keep recyclables in the cycle and recover packaging materials from them," says Valeska Haux, Vice President Strategic Marketing at Südpack. The company is also clearly positioning itself in the direction of chemical recycling, which is to be established as a complementary recycling technology through a cooperation with Carboliq. "As far as I know, Südpack is the only film manufacturer that is already investing in this technology," says Valeska Haux.
The German packaging machinery industry was also satisfied with the fair. VDMA Managing Director Richard Clemens: "Trade fairs are important for us, including the home game in Germany, as here in Nuremberg when the packaging world comes to us. Our export-oriented industry can currently be satisfied with the order backlog. Of course, the nerves of the machine builders are also on edge. There is no planning certainty and I don't even want to delve into the topic of supply chains. Nevertheless: the topic of sustainability has really arrived in the industry and we will implement our set goals – climate protection, reduction of energy and resources – with intelligent technology."
The topic of sustainability remains
Not only machine and packaging manufacturers, but also many brand manufacturers have already made very concrete commitments to more climate and resource protection. "At Nestlé and others, you can read in detail what the packaging contribution to achieving climate goals looks like," says Matthias Giebel, partner for sustainability and innovation at B+P Consultants. "I don't see the risk that the corporations will now back away from this due to the economic crisis. The development may currently have a small dip, but there will be no reversal. As we all know, the big companies move slowly, but once they have picked up speed, they are on their way.
One person who does not quite share the optimism spread at the fair is the managing director of the German Packaging Institute, Winfried Batzke. "I also see the uncertainty among companies with regard to delivery capability and costs. If a glass manufacturer doesn't know whether he will still be able to pay the bill for his gas next month, which he needs to melt glass, then perhaps sustainability will take a back seat. I have also heard these concerns from the exhibitors, so I am looking a little anxiously to the future. "On the other hand, the industry's constant capacity for innovation is impressive. The packaging industry has always had to adapt to the demands of society and is very flexible, he said. "Film manufacturers have very different concerns than glass or tinplate manufacturers, but they are all responding to current demands and that will remain the defining issue."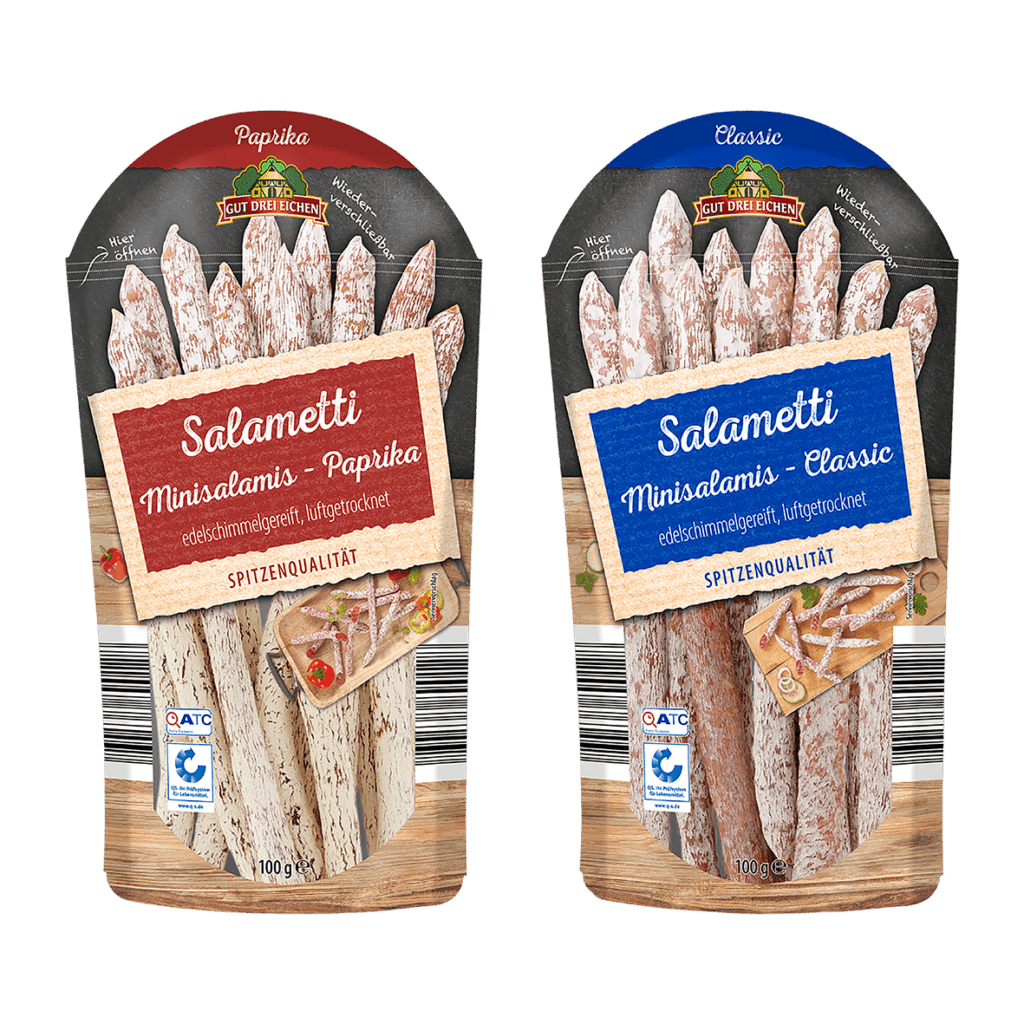 For Eric Heymann, analyst of the Deutsche Bank think tank "DB Research", the packaging industry is currently still in a transitional phase. The good order backlog of the last few years is still protecting many companies, and capacity utilisation is assured for a while. "But at least the next four quarters will be difficult, because cyclically there are no positive factors for the outlook until the end of 2023." His recommendation: sometimes it helps to look at history. "Fifty years ago, the Club of Rome published the limits to growth. Many things did not happen because the report did not take into account our capacity for technological progress. That is my medium-term hope this time as well. Necessity is the mother of invention – no proverb fits so well in the current situation. And so, hopefully, many small and medium-sized enterprises will also make it through the crisis. There will certainly be companies that fall by the wayside, but overall we will probably get our act together as an economy."
Energy efficiency, innovation and more circular economy
Next year Fachpack will take its regular break before the industry meets again in Nuremberg in 2024. Jan Malte Andresen, editor-in-chief of packaging-journal, wanted to know which topics are likely to be in focus then. According to Eric Heymann, the industry could already be in an upbeat mood again in 2024 and have survived the worst. Richard Clemens adds: "We will then talk about implemented solutions that may now have been shown as a prototype and on whose technological basis we can build. "The topic of e-commerce has not been addressed enough, although consumer behaviour has changed a lot as a result of the pandemic," says Valeska Haux. "The trend will continue and we need other packaging solutions that are even more material-efficient and sustainable. My thesis: in 2024 we will see many more solutions to this issue." Winfried Batzke is convinced that the topic of energy efficiency will be discussed even more at the next Fachpack. "In 2024, we will also not only talk about realised solutions, but also about new prototypes again. Because the world keeps turning, in two years there will be other topics and new innovative start-ups that are already thinking ahead again. "And if even more companies like Südpack expand their commitment via their own position in the value chain, this will lead to closing loops even better , says Matthias Giebel. "There will be a real push here. We are also already seeing the effect of regulation, for example when the quota for rPET leads to higher demand. There will certainly be more quotas for other materials in the future."
Exhibition organiser Heike Slotta, Executive Director Exhibitions at NürnbergMesse, is also positive about the future. " Exhibitions are always showcases for the industry, perhaps also a burning glass, because here, in just a few days, many players concentrate on what is happening outside in the industry. We have already experienced crises and have come out of them with a lot of innovation, esprit and inventiveness. I am confident that this can happen to us again. Therefore, in two years we will definitely see a Fachpack with many further and new developments in the fields of technology, packaging and processes. This much is certain: we will have a trade fair fire and it will burn."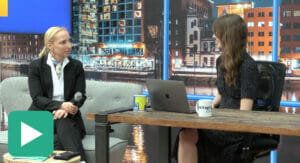 VIDEO • Prof. Dr. Martina Peuser, Leibnitz Fachhochschule Hannover, spoke about agility and how the packaging industry can profit from it.
Weiterlesen »