In Crailsheim, the starting signal has been given for construction work on the new Schubert building. After a road had to give way first, an assembly hall and office buildings are now being built on the new construction site. The company is making the largest investment of 38 million euros in its history. 
In order for the construction to be planned, the L2218 between Crailsheim and Dinkelsb├╝hl first had to be relocated in 2019. The idea of relocating the road near the Schubert site to create a new construction area convinced the city of Crailsheim as well as the Stuttgart Regional Council. However, it will take some time before the assembly hall and the office building are put into operation in the second step: the construction work is to be completed by June 2023.
ÔÇťDue to increased demand for our top-loading (TLM) packaging machines and our companyÔÇÖs growth, we had to consider back then how to expand our assembly areas.ÔÇŁ

Ralf Schubert, Managing Partner at Schubert 
ÔÇťWe are very pleased that a large family-owned company like Schubert is investing in this location and providing many new jobs in our city with the new building,ÔÇŁ says J├Ârg Steuler, CrailsheimÔÇÖs Construction Mayor. On the construction site there are now pallets of building material, excavators and a large crane owned by the Leonahrd Weiss construction firm. Not far from the companyÔÇÖs administration building, another final assembly hall with an adjoining office wing is now being built ÔÇô with a total area of over 12,000 square metres.┬á
Climate-neutral assembly hall
Sustainability also played a major role in planning the new building. ÔÇťWe want to produce and manufacture in an entirely CO2-neutral way by the end of 2023, so the building will be equipped with a sustainable energy concept,ÔÇŁ explains Ralf Schubert. After the geothermal energy already installed on the company premises was no longer approved at the site due to new regulations, the packaging machine manufacturer decided to use ice storage technology for heating and cooling. A photovoltaic system with an output of roughly 400 kWp (kilowatts-peak) will also be installed on the roof of the new building. ÔÇťThe objective is for the new hall to be operated in a climate-neutral manner,ÔÇŁ he continues.
Source: Schubert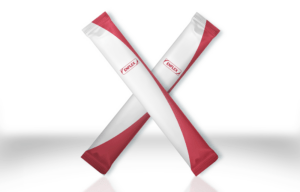 Not least, the Covid-19 pandemic has led many people to realise how important medicines that are quickly available and easy to handle can be. Especially if patients are expected to take the medicine without the presence of medical staff, a package with an appropriate design can be helpful.
Weiterlesen ┬╗