Mondi's annual survey into online shopping behaviour, conducted by RetailX, finds five important trends where e-commerce packaging is concerned. For consumers the protection of goods and the environment, as well as the negative aspects of oversized packaging are relevant. 
The survey, conducted by RetailX, is the most in-depth study to date, with 1,000 consumers each in France, Germany, Poland, Sweden and Turkey. For the first time it also includes an analysis of generational differences in online shopping patterns.
"We want to be at the forefront of understanding what consumers want when they are shopping online, and what they expect from the packaging protecting their purchases. This research has revealed five macro trends shaping the growing eCommerce packaging market, providing useful insights as we partner with leading retailers to co-create the most sustainable packaging solutions for their needs."

Nedim Nisic, Mondi Group eCommerce Director
With three-quarters of customers in the five markets shopping online at least once a month and spending an average of €12 to €120 a month, knowing why they choose to shop online is important, as is understanding the eCommerce features they value the most. Fashion is the strongest product segment, followed by homeware, consumer electronics and beauty products. The survey confirms that across generations and countries, the top drivers for online shopping are lower prices and convenience, specifically saving time and direct delivery to homes.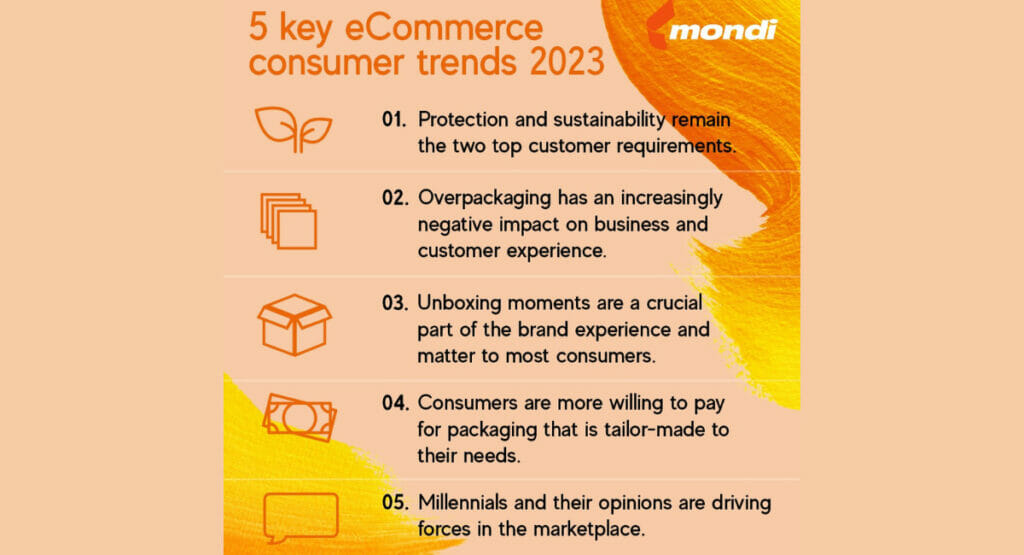 94 per cent of consumers cite protection of goods as their most important factor, especially when it is a product of value. This is followed by ease of closing for returns, which has increased from 74 per cent in 2019 to 88per cent this year. "As customers have seen the growing availability of easy-close packaging, so they have also realised how well it fits their needs, both in terms of the convenience of being able to easily reseal without hunting for the packing tape but also the sustainability aspect of reusing packaging," says Nisic. Packaging being environmentally friendly (84 per cent) and easy to dispose of (80 per cent) were the next most important factors.
Oversized packaging annoys 86 per cent of consumers, up from 79 per cent in 2021, and excess internal packaging annoys 78 per cent of customers. In fact, more than two-thirds (67 per cent) of respondents across the five countries said that overpackaging would put customers off buying from the brand. "Overpackaging is not sustainable or cost-effective. The research now also shows that it can influence buying decisions, with customers choosing not to support retailers that get it wrong." says Nisic.
Rising awareness for unboxing experience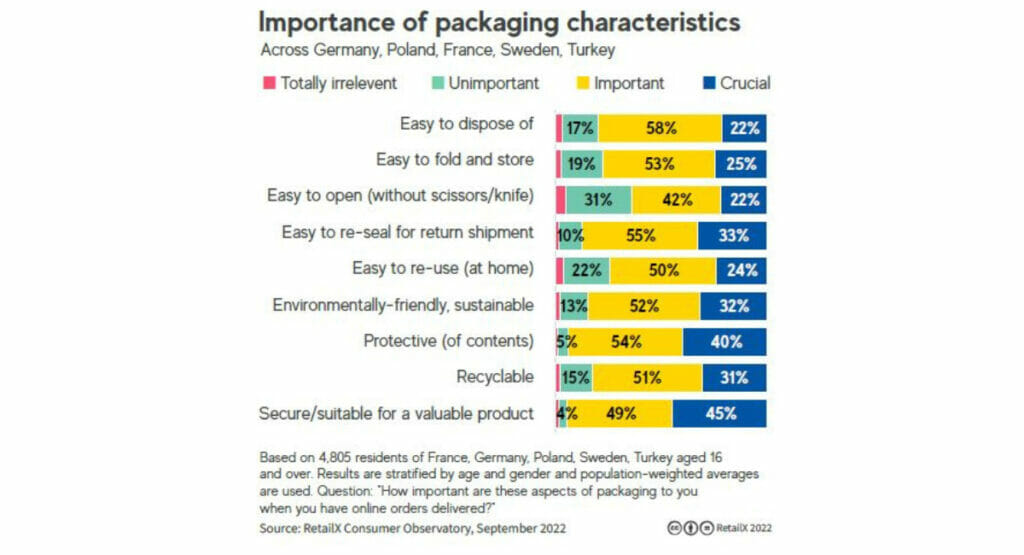 Packaging is not just about functionality; it is about the total experience. This survey found that awareness of 'unboxing' is rising in many markets. In Poland, for example, in 2019, 32 per cent of consumers had heard of 'unboxing', compared to 66 per cent this year. In 2021, 46 per cent of those surveyed said that a unique unboxing experience inspired by standout product packaging due to packaging would convince them to order from the same retailer again. This year, that has risen to 78 per cent. "The concept of unboxing is more than just a customer unwrapping their order," says Nisic. "It's about using the opportunity to give customers a brand experience they will remember for all the right reasons."
Consumers say they are increasingly willing to pay around €1 extra for packaging that best suits their needs. Willingness to pay for best-fit packaging rose from 48 per cent in Poland in 2021 to 81 per cent this year and from 56 per cent in 2021 in Germany to 70 per cent in 2022. Overall in the five markets, 72 per cent of consumers are willing to pay for packaging, with Generation Z (80 per cent) and Millennials (74 per cent) being the most likely to agree.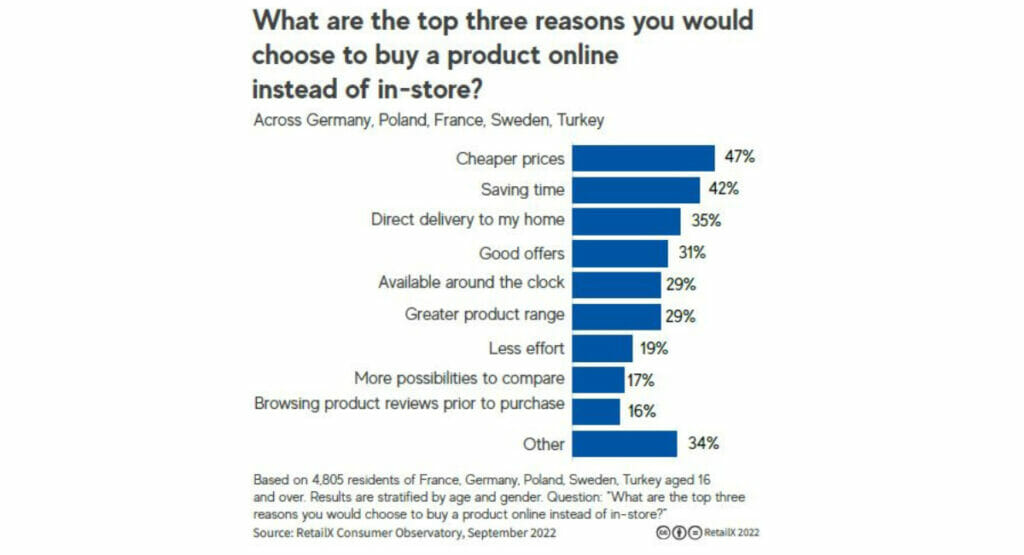 Millennials are driving the market. These are customers who are shopping online with the greatest frequency and are the most likely to be buying online at least once a day (8 per cent) and more than once a week (37 per cent). They are also spending heavily across sectors. Their views are also some of the strongest, with Millennials the most likely to rate the various packaging characteristics as being crucial to them when compared to other generations. They are also the generation with the greatest willingness to pay extra for packaging that suits their needs.
The entire report can be found here.
Source:Â Mondi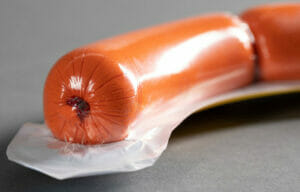 As a part of their sustainability strategies and to foster a conscious use of resources, it is becoming more and more important for companies in the packaging sector to achieve the highest possible degree of packaging recyclability. This extends to composite packaging for food. Composite film manufacturer allvac has had the recyclability of a new film certified by the cyclos-HTP institute.
Weiterlesen »