During Paris Packaging Week, Stoelzle Glass Group and Technicaps introduced a new refillable jar. Le Perp├ętuel is a simple assembly system, that is entirely recyclable and consists of a lighter glass body in order to reduce CO2 emissions.
Attendees of Paris Packaging week received first glimpse of a new, refillable cosmetic jar, presented by Stoelzle Glass Group and Technicaps. Highly technical, yet simple to use the "Le Perpétuel" jar was designed with a focus on sustainability. This product is marketed exclusively by the two companies. The cap is effortlessly removable and replacable, while remaining very secure over time and after multiple uses.
For Stoelzle, the challenge was to realize an enhanced standard ring integrating three notches with diameter variations and a groove. The company modified the dimensions of the Classic 50ml glass jar, so that the cup may seamlessly mold into the glass jar. The three notches assure an easy attachment and removal of the cupÔÇÖs lid, while the amplitude has been calculated to avoid constraining the wrist when refilling the cup.
The elevated height of the jar allows for a better grip. The intentional design ensures that when unscrewing the lid, the plastic cup remains in the glass jar. To reduce CO2 emissions the weight has been reduced as much as possible. In 2023, Stoelzle plans to produce the jar with at least 15 percent PCR without altering the colour of the glass.
Technicaps designed a cup that was easy to handle and luxurious, while guaranteeing the functionalities of sealing and heat-sealing. The cup is 100 percent PP and therefore 100 percent recyclable. The recycable cover allows for usage for at least the equivalent of four product lives. The "Le Perpetuel" jar is entirely recyclable. After the second refill, the customer will have compensated for the C02 emissions emitted during the production of the glass and its cup.
Source: Stoelzle Glass Group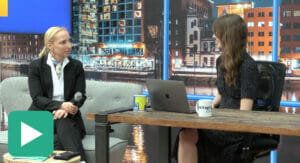 VIDEO ÔÇó Prof. Dr. Martina Peuser, Leibnitz Fachhochschule Hannover, spoke about agility and how the packaging industry can profit from it.
Weiterlesen ┬╗