With their new flexible packaging solutions Hatzopoulos aims to lower carbon emissions and provide customers with sustainable packaging solutions. X-Cycle and X-Loop focus on recyclability and the usage of post-consumer-recyclates.
X-Cycle is the company's complete recyclable packaging range. Following several years of R&D team research on flexible packaging design for recycling, the specific target for the development of this range was to convert conventional formulations into recyclable equivalents, whilst simultaneously preserving the protective properties and functionality of the original traditional materials.
Complementing the sustainability benefits already offered by flexibles compared to other packaging formats, the novel X-Cycle films provide high-barrier properties and performance. At the same time, these monomaterial and all-polyolefin film formulations ensure full compatibility with the recycling infrastructure where available, in accordance with the relevant industry guidelines.
X-Loop is the latest Hatzopoulos packaging line consisting of post-consumer recycled plastic films (PCR) and Bio-circular plastics. The packaging films are constructed from high-end materials that are food-contact safe. The final laminated packaging films reach adjustable rates of recycled / bio-circular content, based on the amount of ISCC-certified material used in their production, according to the mass balance approach applied.
Source: Hatzopoulos
Hatzopoulos at interpack: Hall 10, Booth A88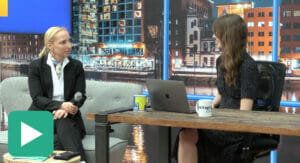 VIDEO ÔÇó Prof. Dr. Martina Peuser, Leibnitz Fachhochschule Hannover, spoke about agility and how the packaging industry can profit from it.
Weiterlesen ┬╗