In dynamic times, companies need to be flexible in their choice of packaging materials. Packaging material and machine manufacturers must also adjust to this and adapt their products accordingly. The Uhlmann Group was also faced with this task. This year, the company presented the PTC 200 for the growing field of parenterals.
The Parenteral Tray Center 200 (PTC 200) also offers customers the opportunity to achieve their sustainability goals. A special feature is the flexibility of the system. On the one hand, trays made of different materials can be used and, on the other, it is a modular machine structure.
Custom-fit solution for individual needs
With previous models, Uhlmann still created customised solutions. Now, the company relies on the flexibility of a modular machine structure. In this way, solutions for the different requirements and wishes of the customers are created from a basically standardised modular system. In the configurator, the machine is adapted to the customer's needs in advance and thus a buildability check is carried out at the same time. The entire concept, from the modular structure to configurability, thus ensures more flexibility.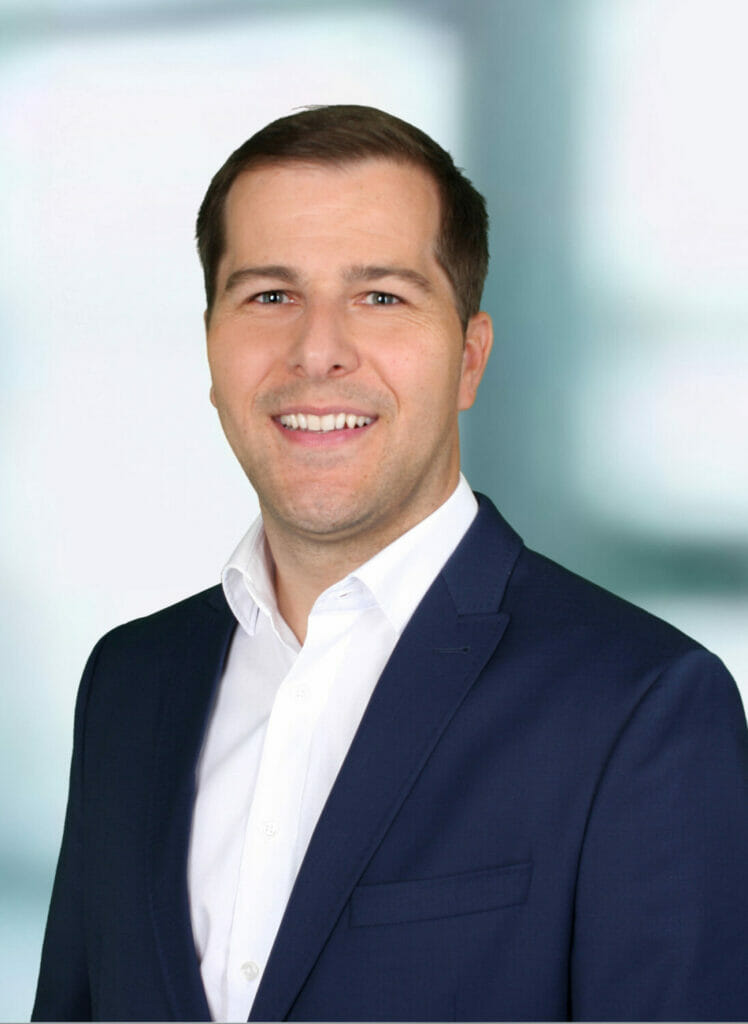 "The adaptation at the customer's site is much easier because the modules can be extended or replaced. In addition to the mechanical architecture, the electronic and software architecture also play a decisive role. The architecture and the interfaces are designed in such a way that later extensions are also possible without any problems."

Matthias Kaiser, Director of Portfolio Strategy, Marketing & Sustainability Management
One machine for many materials
As part of their sustainability strategies, customers are turning to fibre-based packaging. Matthias Kaiser is also noticing this change: "The enquiries for the packaging of parenterals, including vaccines in vials or now also syringes, have increased strongly. And the demand for alternatives to PVC is also steadily increasing. Specifically, we are working on numerous projects for a conversion from PVC to PP film, for example. We support our customers' sustainability strategies and welcome this change."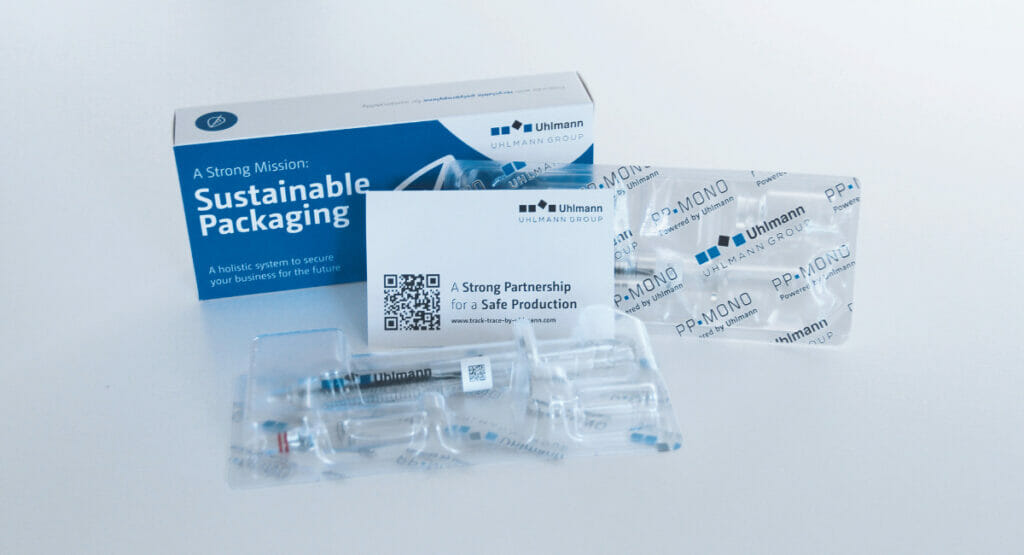 The PTC 200 can not only fill plastic trays, but also cardboard boxes and pre-formed cellulose, which have more uses. This provides flexibility and is supported by the option of manual loading by hand insert. For small batch sizes, this bypass can be advantageous for feeding.
More sustainability through product conservation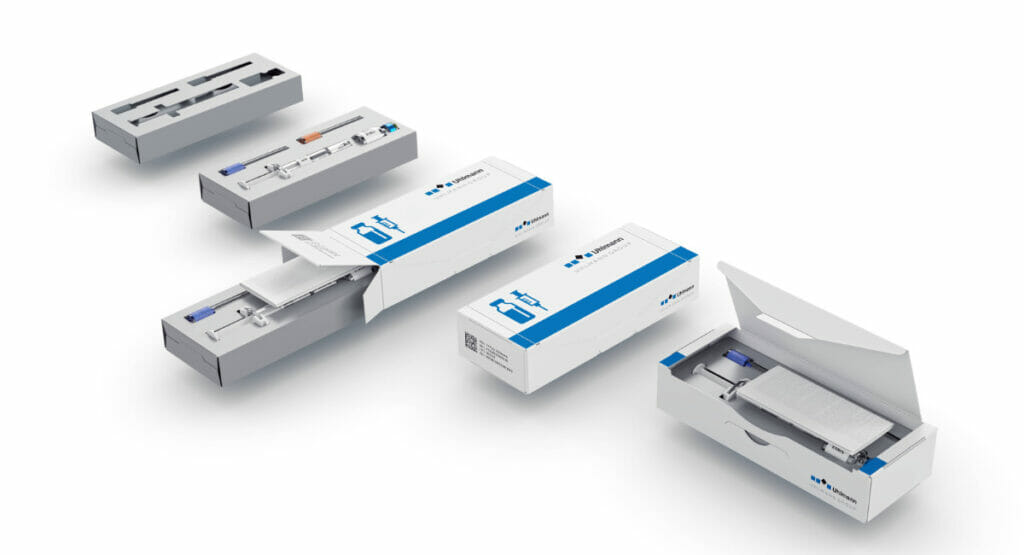 Quality assurance and product protection play an important role in medical products. And a production process is also more sustainable if fewer products are damaged and the condition of the products can be closely monitored. The packaging process with the PTC 200 is therefore equipped with one hundred percent monitoring and filling control.
The holistic solution is characterised by product safety and few losses. Thus, the machine not only fits Uhlmann's sustainability strategy, but also supports the sustainable production and packaging process in particular.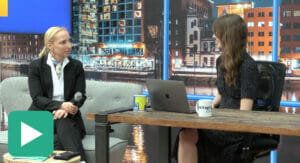 VIDEO • Prof. Dr. Martina Peuser, Leibnitz Fachhochschule Hannover, spoke about agility and how the packaging industry can profit from it.
Weiterlesen »