They are pioneers in their field, marketing experts and founders, but still rare in the predominantly male packaging industry. This year, for the first time, interpack brought together international industry participants for the "Women in Packaging" event at the trade fair. We spoke to two successful packaging women on Tightly Packed TV Live.
A chemical engineer by training, Dr. Afsaneh Nabifar is Group Leader for Global Market Development of Biopolymers at BASF and responsible for global public affairs and sustainability activities in this area. "I am originally from Iran, which is also where I studied before moving to Canada with my family. During my doctorate, I had the privilege of attending a BASF summer school," the chemist says. In 2012, she then started at BASF Corporation in Wyandotte/Michigan/USA as a research scientist in polymer synthesis and was responsible for the production of acrylic resins used in printing inks. Over the years, Afsaneh Nabifar has held various positions at BASF in business units of the group that supply materials for the packaging industry.

"It was always interesting to go through the different packaging processes. After all, at the end of the day it's all about the protection and durability of the products. That's what I love about my job because it's so close to everyday life. Every time I open my fridge, I am curious and ask myself: What kind of polymer is in this packaging? Is it multi-layered or single-layered? How was it made? Just fascinating."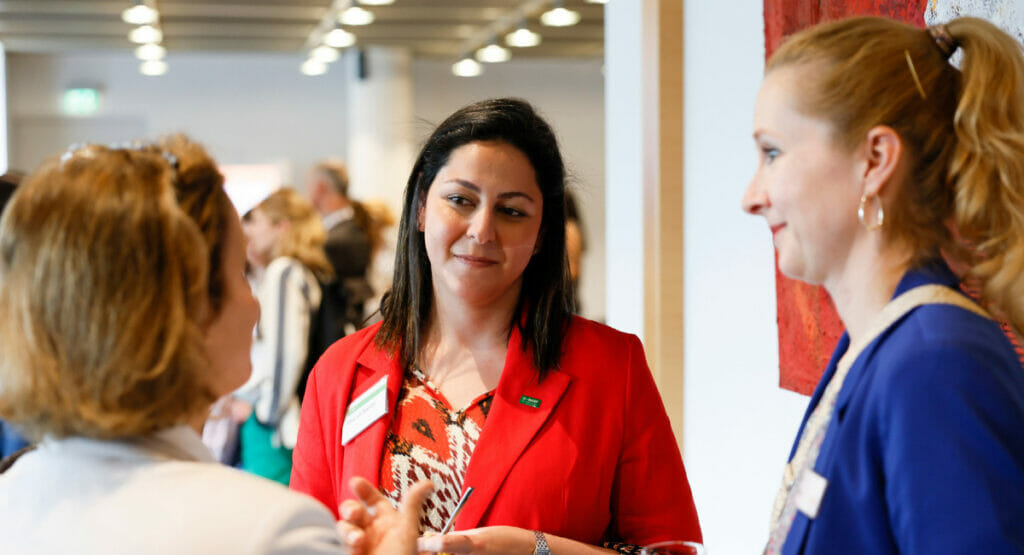 To be successful, you need basic qualities, says the engineer. "It is important to have a fire in your belly if you want to achieve something. But when I came from Iran 20 years ago, I didn't trust myself with many things and was always the one who wanted to hide behind others. But over the years I have learned to get out of my comfort zone. As a newcomer to the packaging industry, I also quickly realised how important networks are." Among colleagues, Afsaneh Nabifar is regarded as a thoughtful leader who takes a focused and strategic approach to complex challenges.
"I am very proud of my team and honoured that these experts accepted me as a newcomer to the biopolymers field. Because I came to the department with no background knowledge of biopolymers and sustainability, but I came with an open mind and a passion to move things forward. This is a good complement to the expertise of my colleagues. Together we are a great team."
Women are still in the minority in the packaging industry, but their position has changed over the years. "We are on the right track. Women have it easier in the packaging industry today than ten years ago. Some barriers have been overcome, others not yet. Unfortunately, there are not enough role models for young women. We have to work on that. Mentors are important here, preferably older women who have already made a career and can show what is possible. I myself also belong to such a group and want to show young women that it is possible to start a family and still be passionate about your career and drive change in the packaging world." In doing so, she says it is important to encourage women without discouraging young men. "At the end of the day, it's the qualities and skills that matter, not the gender."
Successful managing director with commitment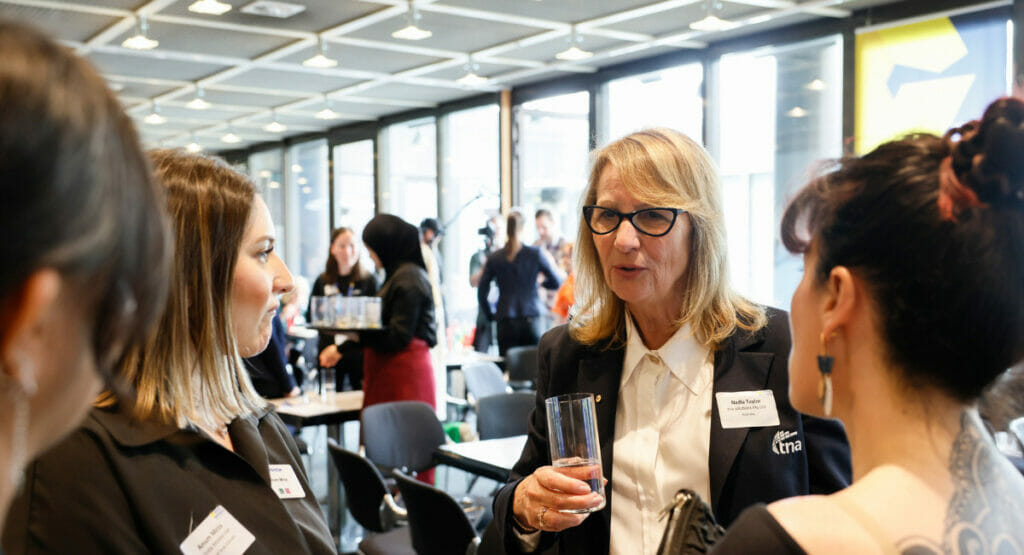 Nadia Taylor, Managing Director of TNA Solutions, is also a "Woman in Packaging". In 1966, she came to Australia from her home country of Egypt, where she met her husband Alf Taylor, who had immigrated to Australia from Scotland in the same year. They both founded TNA, which has since grown from an Australian packaging pioneer to a global leader in food processing and packaging solutions with over 14,000 systems installed in more than 120 countries. In 2018, she and her husband were awarded the Australian Ethnic Business Award, one of Australia's most coveted business awards.
"I started my career at a snack company in Australia and met my husband there. We worked together for a few years and then decided to start our own business. He didn't want to at first, but at my insistence, he finally relented. That's how TNA was born." In addition to her work in management, Nadia Taylor has been committed to helping disadvantaged children for over 20 years through the Nadia and Alf Taylor Foundation. The foundation now has partnerships with 130 organisations in 39 countries.
"Our very first project started in South Africa. When we were there on business, we saw children being taught in rusty old shipping containers. That's when we decided to build our first school there. And since then, we have been focusing on education and children, because education is the way out of poverty."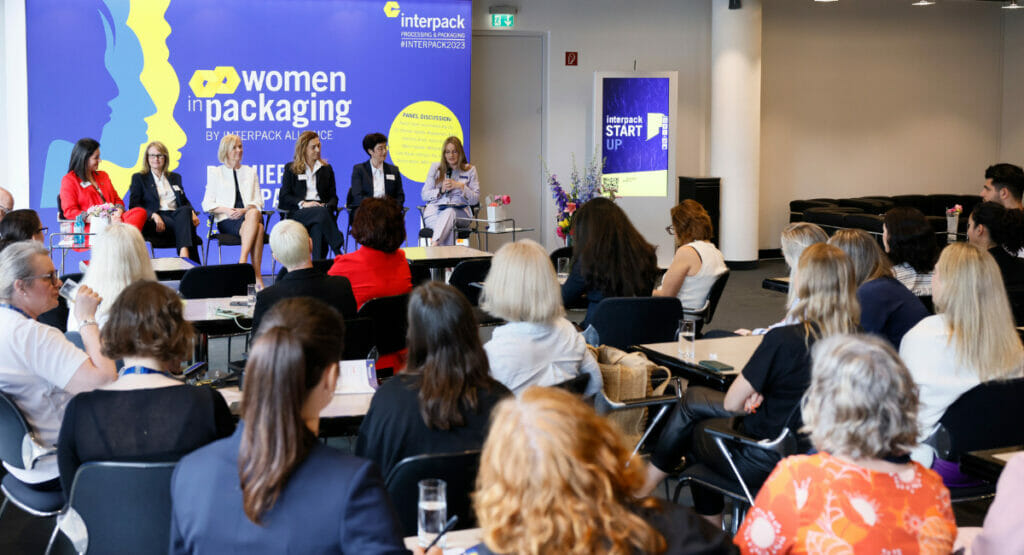 Today, Nadia Taylor is thrilled that more and more women are entering the packaging industry in positions of responsibility. "This is great. When we started our company over 40 years ago, we hired women and always treated them equally with men, whether it was about salaries or their positions in the company. It was all about qualifications." Nadia's advice to all women who want to succeed in the packaging industry: "Stay persistent, be resilient. And don't listen to anyone who says you won't make it."
Also speaking at the interpack Women in Packaging event were Valentina Aureli, CEO of the Aetna Group, a company with over 1,800 employees and ten international plants, and Marjo Halonen, Vice President Communications of Metsä Board Corporation in Finland, who is responsible for marketing and global corporate communications. Gabi Bauer, a trained hotel manager and graduate in business administration, works in the same field. She is Head of Marketing & Communication at Uhlmann Pac-Systeme, a leading system provider for the packaging of pharmaceuticals.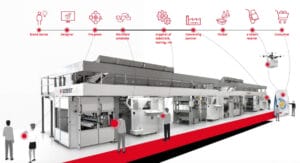 The cloud-based data and remote service platform Bobst Connect plays a central role in realising the vision of the transforming the packaging world.
Weiterlesen »